'Up & Down' + 'Dead Friends' – die Force Dimension Videos 2018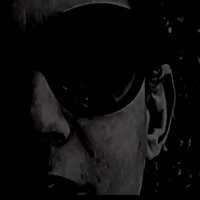 Trotz langer Geschichte und relevanten Impulsen für die alternative Musikszene agieren The Force Dimension eher im Hintergrund. Daran wird sich vermutlich wenig ändern, aber rein künstlerisch gesehen ist das Duo immer wieder einen Blick wert. Mit Up And Down sowie Dead Friends hat man aktuelles Material am Start. Es bringt jene faszinierende Elemente zusammen, für die The Force Dimension immer standen.
Neue Force Dimension Clips 2018
The Force Dimension zeigten es mit ihrem Comebackalbum Machine Sex deutlich: Sie haben nichts verlernt – und ihre Rückkehr stellte keine Eintagsfliege dar.
Betty Correa und Rene van Dijck kreieren ihren ganz eigenen Sound, den die Band als Mix aus old-style EBM, Synthpop und New Beat beschreibt.
Zwei neues Videos zeigen den Status Quo: Up And Down vermittelt jenes spannende Moment, welche reduzierter elektronischer Musik innewohnen kann. Der Titel wirkt angesichts der kühlen Vocals richtiggehend klassisch, wie aus der besten Zeit eben.
Und mit Dead Friends widmet sich das Duo thematisch den schwierigen Momente der Existenz. Beides Releases vertreiben The Force Dimension digital via Bandcamp.
Up And Down
Dead Friends
Force Dimension Links
zur The Force Dimension Homepage
zur The Force Dimension Facebookseite